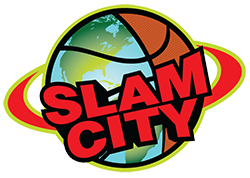 Small Group Training Schedule
Schedule Change to Small Group Training
Monday, November 16th & Monday, November 23rd
3rd-6th Grade | 5pm - 6pm
3rd-6th Grade | 6pm -7pm
7th Grade & Up | 7:15pm - 8:15pm
7th Grade & Up | 8:15pm - 9:15pm

Saturday, November 21st
K-6th Grade | 9am-10am
There are no session on:
Wednesdays, Nov 18th & Nov. 25th | Sunday, Nov 22nd
Safety Policies
Sessions will have a limit of 25 players per court

First come, first served for limited training slots.

Due to social distancing mandates, no spectators will be allowed in the gym during training sessions

Masks will be required when not participating in a session

This policy is in effect until further notice
Kids will be selected by Coach Webb & staff
immediately after tryouts!
In-person basketball training sessions will be held inside the gymnasium at The nZone.

In-person sessions occurs as follows:
Players will be divided into small groups of no more than twenty outside (five players and one coach per group) and ten players inside per court

All coaches will be required to wear face masks and will remain at least 10 ft. from players.

Slam City basketballs will be available for use - two bins will be provided for Slam City basketballs, one marked "clean" and the other marked "used".

Disinfectant will be available for players and coaches and all basketballs will be disinfected before each use.

It is recommended that players bring their own basketball. (names marked on the ball)

Sessions will consist of ballhandling, conditioning, and agility with use of resistance bands and cones

If you have any questions, please feel free to contact me. We look forward to seeing everyone on the court!
Any questions or concerns, Please do contact.
Contact Walter Webb
This email address is being protected from spambots. You need JavaScript enabled to view it.

TEXT (210) 669-9813