The Basketball Blue Print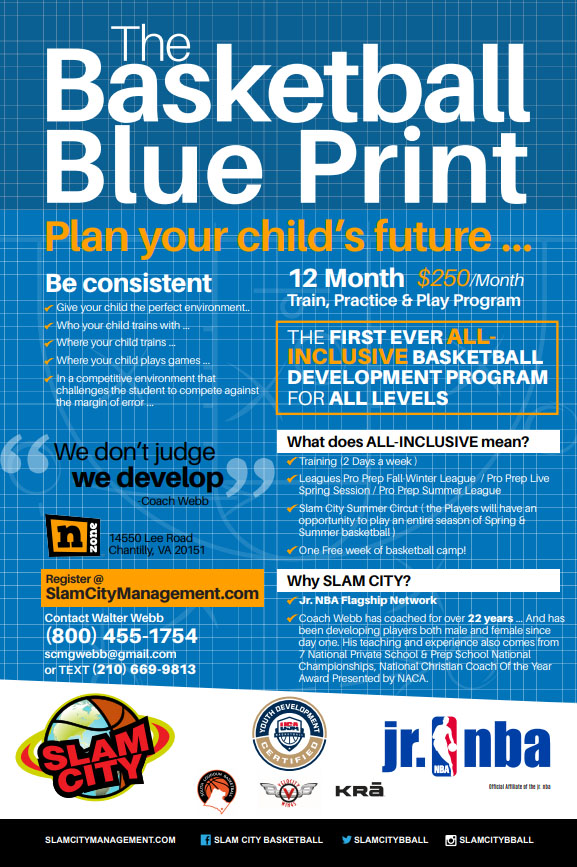 The Basketball Blue Print
Plan your child's future ...
Be consistent :
Give your child the perfect environment..

Who your child trains with...

Where your child trains...

Where your child plays games...

In a competitive environment that challenges the student to compete against the margin of error..
12 Month - $249/Month
Train, Practice & Play Program
THE FIRST EVER, ALL INCLUSIVE, BASKETBALL DEVELOPMENT PROGRAM. FOR ALL LEVELS!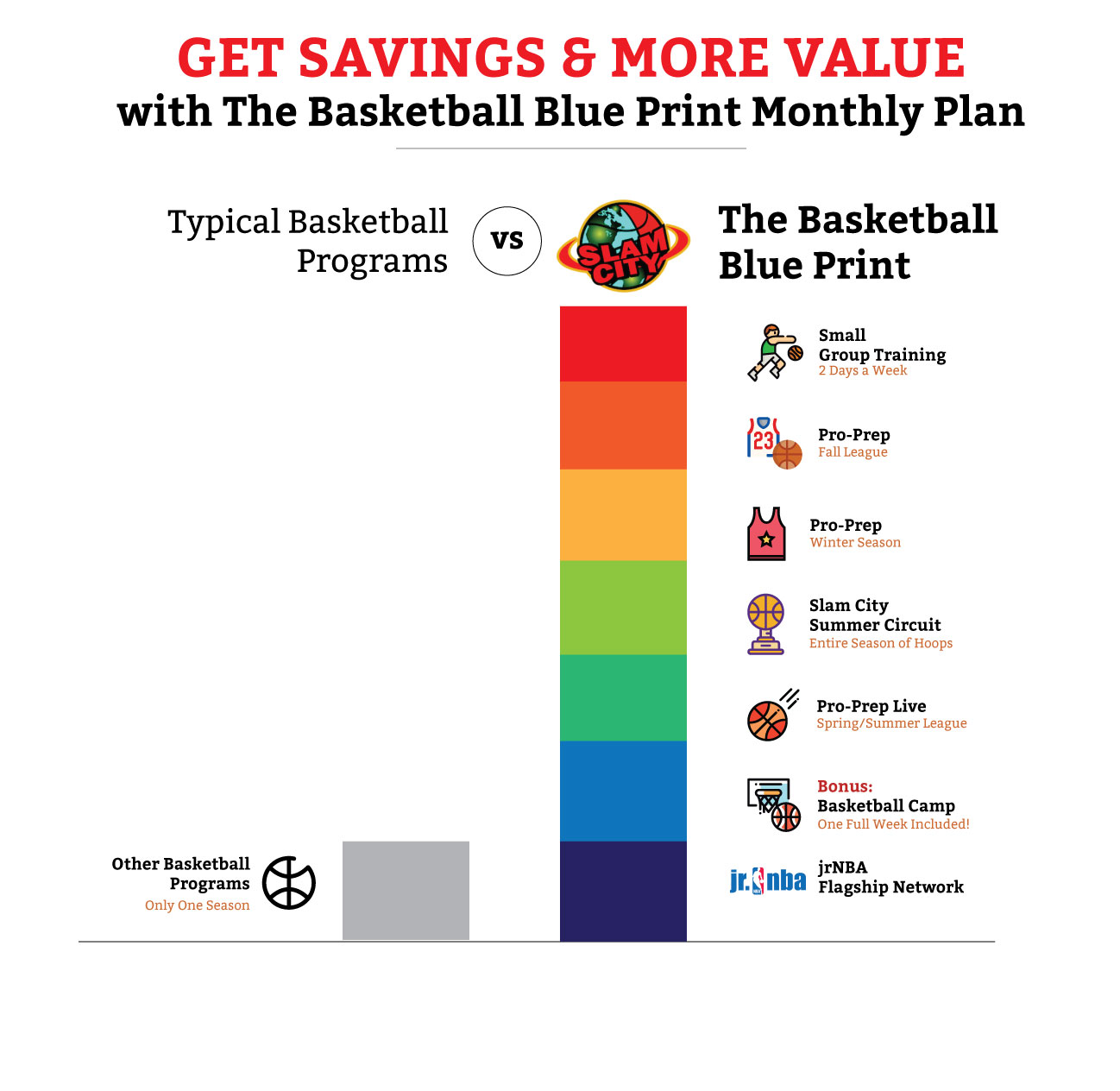 "We don't judge we develop"
-Coach Webb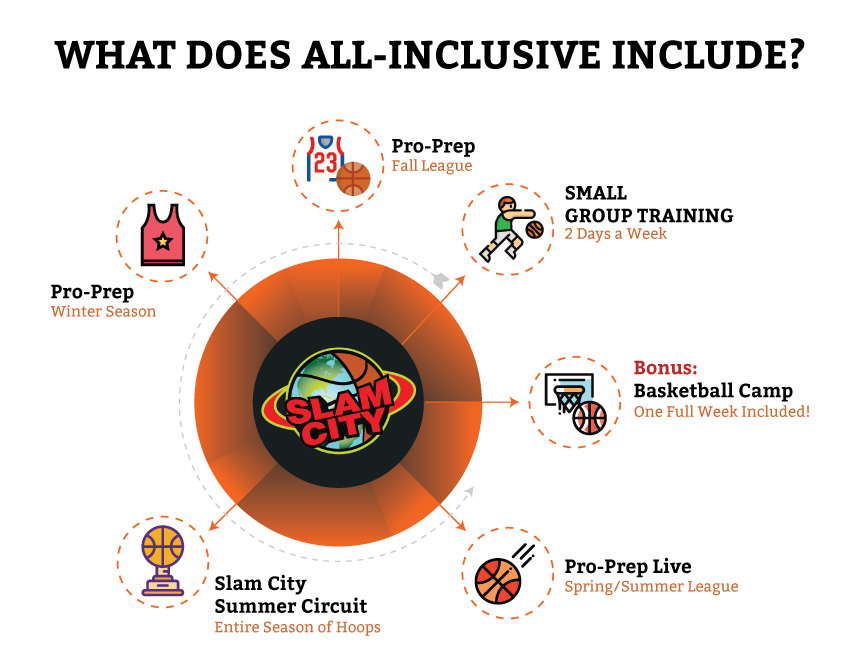 What does All-Inclusive include?
Training (2 Days a week )

3 Leagues Pro Prep Fall-Winter League / Pro Prep Live Spring Session / Pro Prep Summer League

Slam City Summer Circut ( the Players will have an opportunity to play an entire season of Spring & Summer basketball )

One week of basketball camp!
Why Slam City?
Jr. NBA Flagship Network

Coach Webb has coached for over 22 years, and has been committed to developing players ,both male and female, during his entire career. His teaching and experience also comes from 7 National Private School & Prep School National Championships, National Christian Coach Of the Year Award Presented by NACA.
Contact Walter Webb
This email address is being protected from spambots. You need JavaScript enabled to view it. or
VIA Text Message at (210) - 669 -9813
Register
Download
For More Information Contact:
Walter Webb (210) 669-9813 / This email address is being protected from spambots. You need JavaScript enabled to view it.

Note: All campers are required to wear a Slam City Camp Tee Shirt to camp as part of their camp uniform. Camp Tee Shirts are not included in the camp registration price. The cost for the camp tee is $20 each. Camp tees can be ordered online at www.slamcitymanagement.com and will be distributed the first day of camp.

Campers are required to wear athletic shorts and basketball shoes in order to participate in Slam City camp activities. Campers are not permitted to wear cargo shorts, jean shorts, or sandals.

All Slam City programs are non-refundable